As we've covered previously, Bulgarian crypto wallet service NEXO allegedly robbed many users back on March 12 and 13, then blamed the losses on COVID-related volatility. Some updates, and how to report your loss to federal authorities so you have some peace of mind if you were affected by their alleged March heist.
Review all of our previous coverage of NEXO
here
.
Then, in the second part of today's info-packed weekend update from FULCRUM DC — the real FULCRUM, not Amy Leonardi's bizarre attempt to wipe us out of search results for our own name — we discuss the tantalizing new claims published in The New York Times that the Pentagon has found at some point in the past an "off world vehicle" or UFO, as it were… although if it's an off world vehicle, for sure, and they have possession of it… no longer quite a UFO, because it is no longer unidentified, is it?
2020 is so strange it's almost satisfying, mask requirements and economic collapse and Amy Leonardi's failed attempt to disappear FULCRUM from search results aside!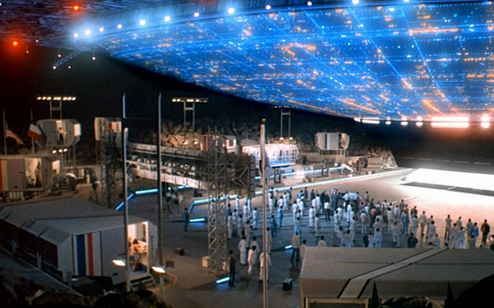 Alien stuff is real, apparently — anything to conveniently distract from the federal court mandated upcoming release of the Epstein flight logs, right?
Speaking of which: unprecedented traffic on our sites yesterday. 10,000 unique readers across both sites, FULCRUM and
The Illuminist
, without any ads running. Thank you all — and keep spreading the word. Twitter the other day
permanently banned
our company's account there, even though we haven't tweeted anything new there in more than 2 weeks… and, again, unprecedented unpaid traffic yesterday due to word of mouth increasing, so obviously Twitter isn't that big a traffic source nowadays for truther sites anyway.
Twitter's behavior is nonetheless disgusting, and should show FULCRUM's global audience how on the mark we have been lately.
Continue contributing before our podcast fundraiser deadline here:
https://www.facebook.com/donate/3182936258452284/?fundraiser_source=external_url
FULCRUM with David Seaman 7/26/2020
David Seaman
3:24 18:42