Mar 5, 2019
You might be shocked to learn that a Clorox product used to treat swimming pools came from fracking wastewater.
Public Herald has discovered that Eureka Resources, a company based in Pennsylvania, has been treating wastewater from shale gas development — a.k.a. "fracking" — and packaging the crystal byproduct as "Clorox Pool Salt" for distribution since 2017.
The way it works is fracking wastewater gets trucked to Eureka Resources where it's treated and turned into salt. From there, workers at the facility package the salt into Clorox bags and pallet them for shipment.
While Eureka uses Clorox packaging, and trades in Clorox products, they never deal directly with Clorox. The bags are palleted for an unnamed third-party distributor to be sold to regional stores like Wal-Mart, Home Depot, and Lowes.
Eureka Resources stands by their product safety, citing its own four-step patented treatment system that involves pretreatment, distillation, crystallization and dewasting. The company has operated since 2008 in Pennsylvania, currently with two treatment facilities: one in Williamsport and the Standing Stone Facility in Wysox who produces the pool salt.
Eureka states the Standing Stone facility is "capable of producing clean distilled water, concentrated brine, dry sodium chloride (NaCl) salt and approximately 30% calcium chloride (CaCl)" out of water that contained carcinogens, trade-secret chemicals, heavy metals, and high levels of radioactive material.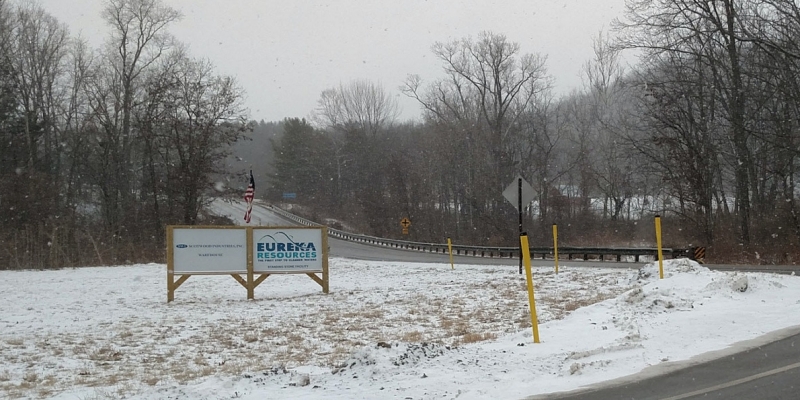 READ MORE>>
Minister vil tillade olie-jagt på Lolland - det kan føre fracking med sig