April 06, 2019
https://www.bt.dk/udland/meteorolog-har-gjort-foruroligende-opdagelse-det-er-kun-et-spoergsmaal-om-tid
Det er kun et spørgsmål om tid, før to store gletschere 600 kilometer syd for Sydamerika smelter. Det mener den amerikanske meterolog Eric Holthaus.
LÆS VIDERE:
https://bit.ly/2G3cJ11
********************************************************************************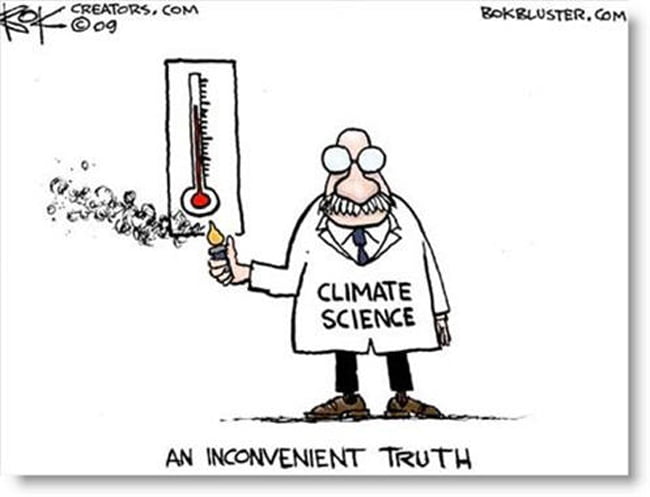 Climate Change/global warming is a Hoax
Blogger: (well documented facts from 17 different sources:) 

The idea and creation of the climate change/global warming hoax has been the product of powerful families with evil aims of controlling the world through domination of finance and food production.

They made a simple mistake within the climate model architecture and this mistake changed the results obtained from the models completely. The heat trapped by the increasing levels of carbon dioxide just reroutes to space via water vapour. This whole category of feedbacks was omitted, which greatly exaggerated the calculated sensitivity to carbon dioxide. This one miscalculated fact was enough to skew the results so that they could be used to support the lie of climate change.

The big scare over carbon dioxide and global warming was due to a simple modelling error.

Dr David Evans checked the mapping of the architecture being used by the current climate models and discovered that while the underlying physics was correct, the climate scientists applied it wrongly. Two serious architectural errors were discovered in the basic climate model.

These 2 errors in the architecture were then fixed. The original model was run again and future warming due to carbon dioxide was found to be only 10 or 20% of official estimates. The conventional climate models had been set up to work in a way that amplified the surface warming effect of CO2.

The actual recorded temperatures agree with the new results from the model fixed by Dr. Evans. So we can now be sure that the new model architecture is correct. There is no global warming due to CO2.

The NOAA study (June 2014) suggests that global warming is still going on because they massaged their data too. NOAA are claiming that their data needed to be corrected in light of the fact that the "Ships collecting temperatures did so first by gathering water either in wooden buckets, in canvas buckets, by thermometers positioned near engine intake valves, and later buoys—resulting in temperature measurements that varied slightly by collection method and requiring correction."

This is obviously a flawed approach to understanding and working with the figures collected because the problem NOAA have highlighted in the methodology would have actually resulted in the recorded temperatures being higher than reality and not lower as they are suggesting.

Obviously, NOAA have corrected the figures in the wrong direction. Multiplying the mistake instead of rectifying it. Temperature figures subjected to arbitrary corrections can never be trusted as showing reality in any way.