Government Communications Headquarters (GCHQ) is an intelligence and security organization responsible for providing signals intelligence and information assurance to the government and armed forces of the United Kingdom.
On August 28, 2016, then-US-President Barack Hussein Obama requested that British Intelligence begin SPYING on then-candidate for US President, Donald J. Trump, the Trump Organization (his business entities) and on his Presidential Campaign "Donald J. Trump for President." The spying included foreign and US DOMESTIC signals Intercepts (SIGINT). This generally includes phone taps and planting of bugs/listening devices. They did all this without a U.S. Search Warrant or Court Order.
By doing this without a US Search Warrant or Court Order - at the direct request of the President, both The British Government and President Barack Obama committed federal FELONIES punishable with prison, for violating wiretap laws and Constitutional protections afforded to then Mr. Trump and his people. These actions by the British and by Obama were CRIMES.
About two weeks later, on September 15, 2016, the British Government being run by Prime Minister THERESA MAY approved what they called "Operation FULSOME" and began spying on Donald Trump, his businesses and his Presidential campaign.
The spying continued for about ninety days.
On November 17, 2017, nine days AFTER Donald Trump won the Presidential Election, then Director of GCHQ, Robert Hannigan, requested a RENEWAL of permission to continue the spying! Hannigan KNEW that Trump had won, and STILL sought permission to keep spying on him!
The letter which asked for permission to continue Spying was sent on November 17 to . . . . .
Boris Johnson, the Secretary of State for foreign and Commonwealth Affairs.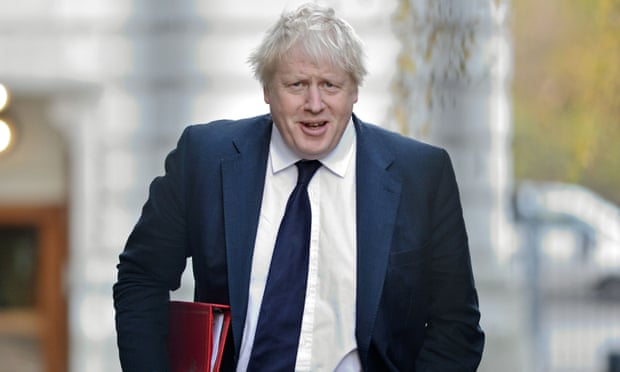 Johnson - and presumably his boss, Theresa May -- APPROVED the continued spying.
But this time, the continued spying wasn't sought by President Barack Obama directly. This time, it was sought by "US National Security Advisor (Susan) Rice", who told the British to continue the surveillance during the "Transition Period" before Trump was sworn-in. The reason given to the British by Susan Rice: ". . .internal US Intelligence is potentially compromised by the incoming Trump Administration."
In the Interests of Full Disclosure . .

.
As most of you know by now, for fifteen years, from 1993 thru 2008, I worked covertly with the FBI. In my final five years (2003-2008) with the Joint Terrorism Task Force (JTTF). According to sworn testimony by Assistant Special Agent in Charge, Amy Pickett of the FBI New York City Division, I handled things like "National Security, Terrorism, and Foreign Counter-Intelligence." (See Brooklyn Federal Court Transcripts, December, 2009)
In January, 2005, I was granted "Fully operational status" by the Office of Intelligence at FBI Headquarters in Washington, DC, and also granted "Extra-Territorial Authority" to operate covertly OUTSIDE of the United States. In that role, I worked with many people in the Intelligence Community (IC) including folks in the military and law enforcement, in many countries around the world. The relationships I forged with these folks endure to this day.
Thanks to my contacts in the IC, I have now obtained the TOP SECRET MEMO from inside British Government Communications Headquarters (GCHQ) proving the facts laid out about above concerning spying on President Trump.
This is one of the TOP SECRET Documents being mentioned to members of Congress in the four page FISA Abuse Memo released by the House Intelligence Committee to members, which has now resulted in the trending #ReleaseTheMemo social media effort.
The TOP SECRET MEMO from GCHQ is herewith published below:
READ MORE:
http://halturnerradioshow.com/index.php/news/world-news/1937-proof-british-intelligence-spied-on-donald-trump-at-the-direct-request-of-president-barack-obama-and-a-later-renewed-request-by-susan-rice