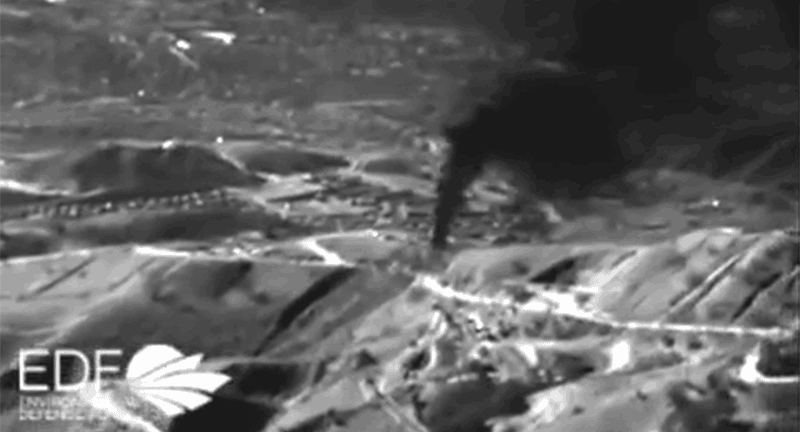 As we saw with the BP oil spill, media coverage was very limited until it became so large that it was impossible to ignore. The same thing seems to be happening with regards to a gas leak currently occurring in Southern California. Disasters like these, caused by giant multinational energy corporations, are commonly ignored. They happen regularly, and are something we rarely hear about. The worst part is: that we live in a world where we do not have to be using these old methods to generate power but we continue to depend upon them.
The leak is currently causing evacuations and jeopardizing the health of thousands of people in Southern California.
Some media outlets are calling it the worst environmental catastrophe since the BP oil spill in 2010.
The
Anti Media
reports that "this is, indeed, the biggest environmental catastrophe since the BP Deepwater Horizon oil rig exploded in the Gulf of Mexico in 2010; and for now, there is no way to stop it."
The leak is occurring at a natural gas storage facility just outside of downtown Los Angeles, and engineers still don't know what caused it. This is terrible, because just like the BP oil spill and the disaster at fukushima, this leak will continue on for several months until the source of the leak is found and repaired.
We are talking about hundreds and thousands of pounds of methane spewing into the air every single hour, for several months. According to the California Air Resources Board, methane has been coming out from the site of the leak (Aliso Canyon) with force equivalent "
to a volcanic eruption
."
According to Erin Brockovich:


"The Southern California Gas Co., has essentially ignored the impact to victims and its actions have instead added to their suffering. The company has refused to release air quality data that could be used to protect its residents, it has made relocation very difficult and it has forged ahead with plans to expand its facility before the leak has even been contained…The enormity of the Aliso Canyon gas leak cannot be overstated. Gas is escaping through a ruptured pipe more than 8,000 feet underground, and it shows no-sign of stopping. As the pressure from weight on top of the pipe causes the gas to diffuse, it only continues to dissipate across a wider and wider area." (source)
Residents are already reporting suffering from headaches and an inability to breathe properly, which would make sense considering that this leak is equivalent to several million cars driving in one day, or dumping several coal plants worth of methane into the atmosphere.
Although the leak itself cannot be seen by the naked eye, the video taken below by the Environmental Defense Fund is one of many examples that have presented themselves clearly indicating that it's time to do things differently on planet Earth. The solutions exist, it's time to implement them and stop destroying our environment with the common occurrences.
source:
https://www.collective-evolution.com